Neuroradiology Mini-Fellowship MRI Spine
40 CE Credits
The Mini-Fellowship in Neuroradiology is for those doctors who have completed the MRI Credentialing program and want to advance their training in both MRI Spine interpretation and neuroradiology. This program is a hybrid of both live training (one-on-one) with a "Harvard Trained" neuroradiologist after a vigorous course of study of research findings in MRI applications, diagnostics, technology and co-morbidities.
This 3-part program rincludes 8 hours of live training in New York with Robert Peyster MD, CAQ, Neuroradiology. This course offers 40 chiropractic continuing education credits recognized by Cleveland University-Kansas City, Chiropractic and Health Sciences and PACE Recognized by the Federation of Chiropractic Licensing Boards. The course is administered through the Acadmy of Chiropractic.
PART 1 Research Topics: 22 Hours
Modic Changes, Disc and Referred Pain, MRI and Cervical Musculature, Kinetic MRI Images, Neurological Innervation, MRI and Injury Mechanisms, Discogenic Pain, Annular Tears and Fissures, Asymptomatic Herniations. The candidate must study 15 contemporary research articles related to MRI physics, utilization, disc pathology, intradural pathology, extradural pathology, morphology, sequencing, anomolies, anatomy and take 15 examinations realed to the aove toptics.
PART 2 Live Study: 8 Hours
The candidate must sit before Robert Peyster MD, CAQ, Neuroradiology and review 60 MRI sequences (over 2500 images) and identify disc bulges, circumferential, radial and transverse fissues, varices, and herniations inclusive of the following types; protrusion, extrusions (sequestered and migrated/comminuted extrusions). MRI sequencing for accurate interpretation with contemporary nomenclature and reporting.
PART 3 Publish a Case Report: 10 Hours
The candidate must publish an original "case report" where MRI has impacted either a diagnosis, prognosis or treatment plan in clinical practice. This paper must include images, appropriate references and will be peer reviewed by a panel of peers for acceptance. The Academy of Chiropractic will be responsible for having the paper published. The candidate must author the article and utlize the following guideline:
Case reports present the details of real patient cases from medical or clinical practice. Cases may contribute significantly to the existing knowledge on the field or showcase less novel results. The report is expected to discuss the signs, symptoms, diagnosis, and treatment of a disease. A goal of case reports is to make other researchers aware of the possibility that a specific phenomenon might occur.
Case reports are limited to 20 references and contain the following sections: abstract, introduction, case presentation, discussion, conclusions, references.
FEE: $3000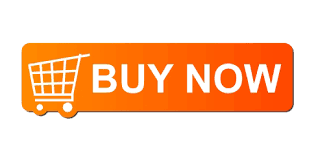 Below is the description of each course and the citations/language for your curriculum vitae.
Instructors


Robert Peyster MD, DABR-NR Neuroradiology (Live)
Mark Studin DC, FASBE(C), DAAPM, DAAMLP Chiropractor (Research)
William J. Owens DC, DAAMLP Chiropractor (Research)
Note: There is no financial relationship with any outside vendor for services, goods or supplies.
Module #1:

MRI Research in Application, Diagnostics, Technology and Co-Morbidities
Course Objectives: This "online" component is to ensure that the mini-fewllow candidate has demonstrated a high level of competancy in understanding recent "indexed-peer reviewed literature" in Modic Changes, Disc and Referred Pain, MRI and Cervical Musculature, Kinetic MRI Images, Neurological Innervation of the Dics, MRI and Injury Mechanisms, Discogenic Pain, Annular Tears and Fissures and Asymptomatic Herniations.

Module #2: MRI Spinal Interpretation and Reporting
Course Objective:
MRI Spinal Anatomy and Protocols was created by Robert Peyster MD, Neuroradiologist and Mark Studin DC, Chiropractor and the objectives are normal anatomy as seen in axial and saggital views in T1, T2, 3D gradient and STIR views normally performed in MRI scans. The course also explains the optimal protocols in rendering a complete and accurate image, taking into account slice views, angles and thicknesses. In order to create an accurate diagnosis to determine an accurate prognosis and treatment plan, you must have the correct protocols to see the entire anatomy to diagnose any pathology.
Module #3: Case Report
Course Objective: How MRI spine images and propoer interpretation can alter your diagnosis, prognosis or treatment plan.
Accepted language to be added to your CV
Neuroradiology Mini-Fellowship in MRI Spine: Advanced MRI spine interpretation of patholgy inclusive of intradural and epi-dural space occupying lesions (tumors, varicies, herniations, bulges) and disc pathology encmpassing herniation variations of protrusions, extrusions (comminuted-migrated-sequestered). Utilizing MRI as a definitive triage tool in the diagnosis, prognosis and treatment plan for spinal related patients for both mechanical and anatomoical pathologies and managing the patient in a collaborative environment. Cleveland University-Kansas City, Chiropractic and Health Sciences and PACE Recognized by the Federation of Chiropractic Licensing Boards, Academy of Chiropractic, Long Island NY, 2018